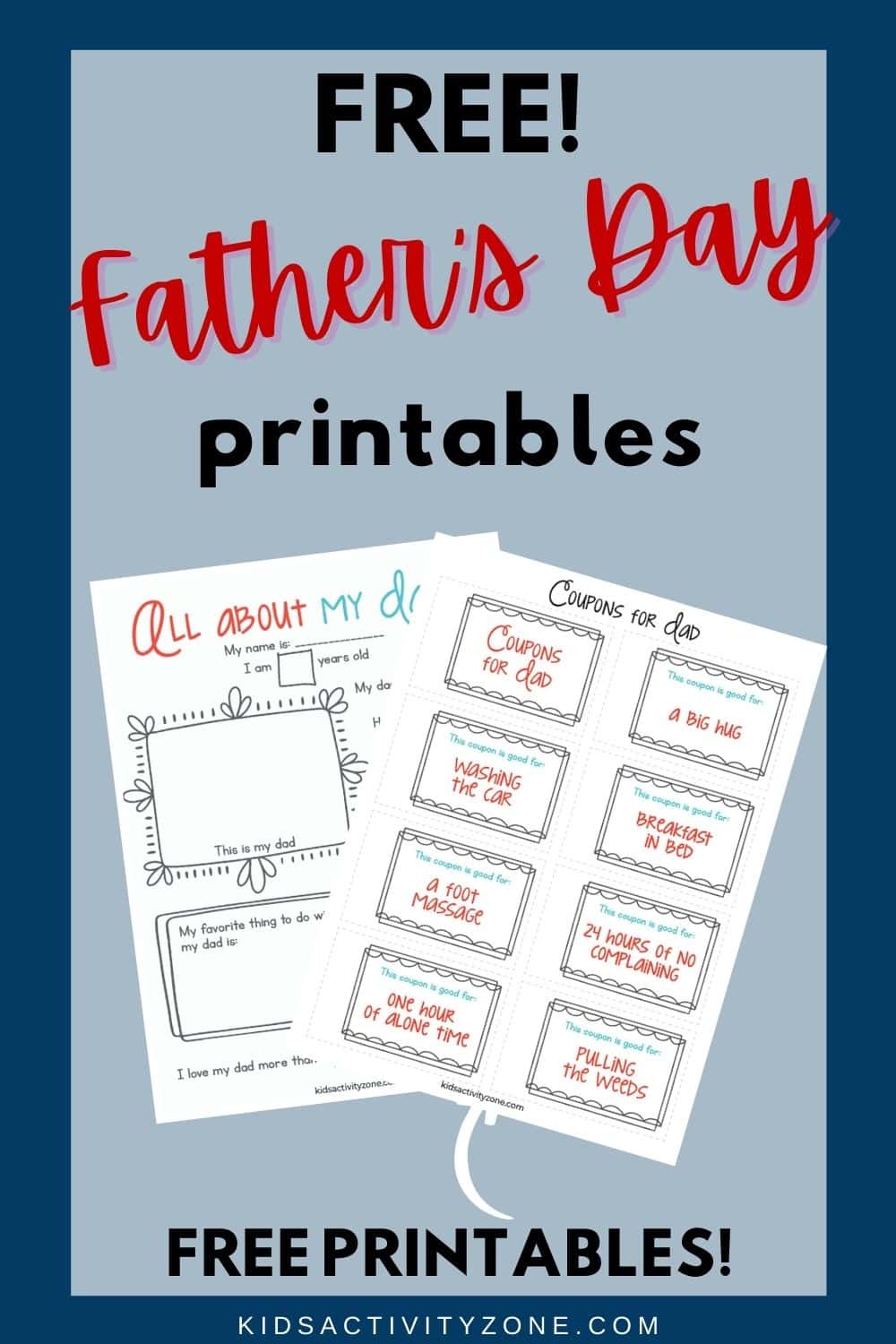 These fun free Father's Day Printables include an "All About My Dad" sheet to fill out, coupon book and Father's Day Card. Perfect keepsake for Dad on Father's Day!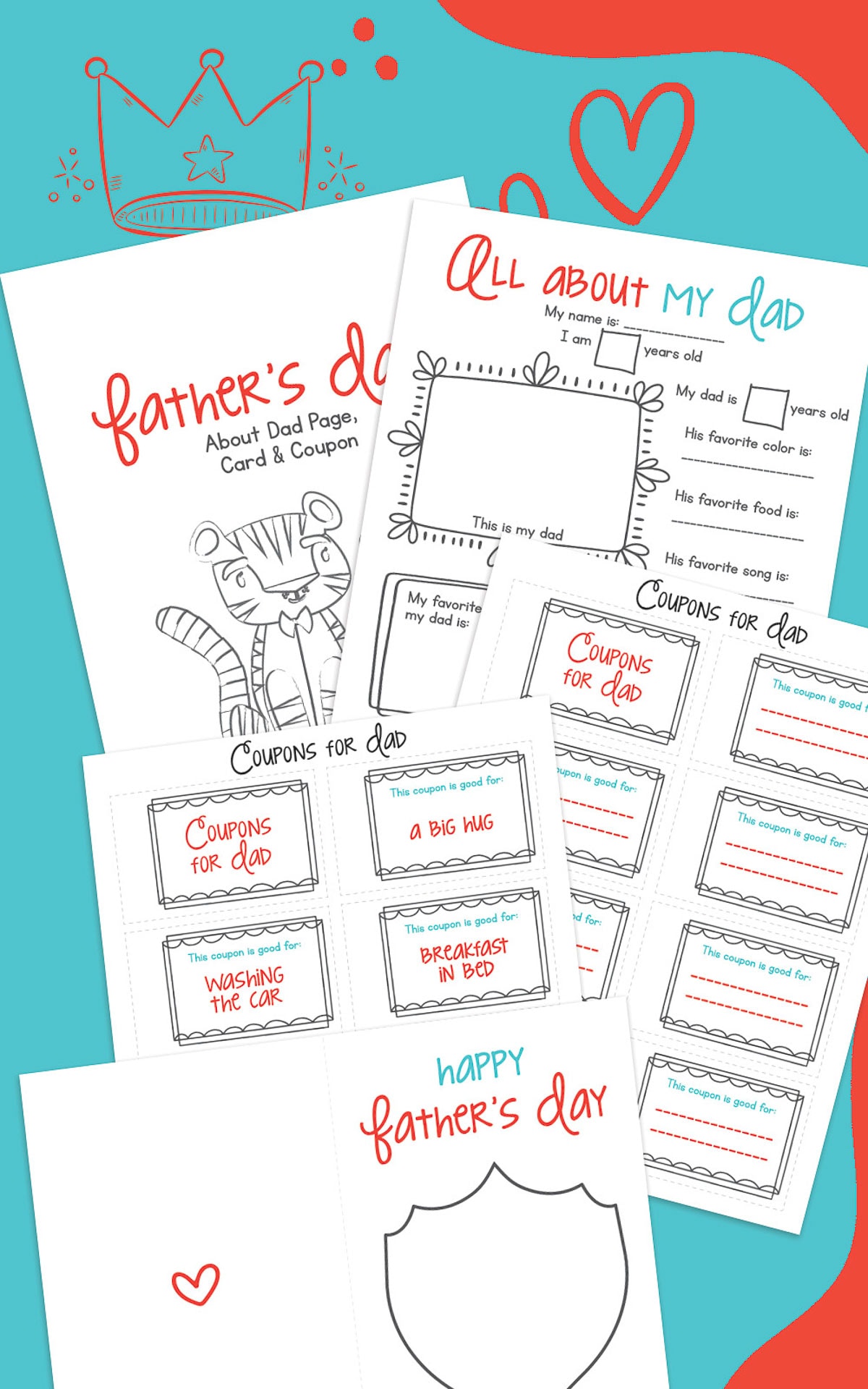 It's almost Father's Day and these free Father's Day Printables are so easy to do with kids, plus the perfect keepsake. It included an "All About My Dad" Printable page which is always a treasured keepsake for years to come.
Also included is a free printable card to have the kids color and decorate plus write a message to Dad or have you help them.
A free printable Father's Day Coupon Book is also included. The second page is fill in the blank style so your kids can use their imagination to fill in what they want for coupons!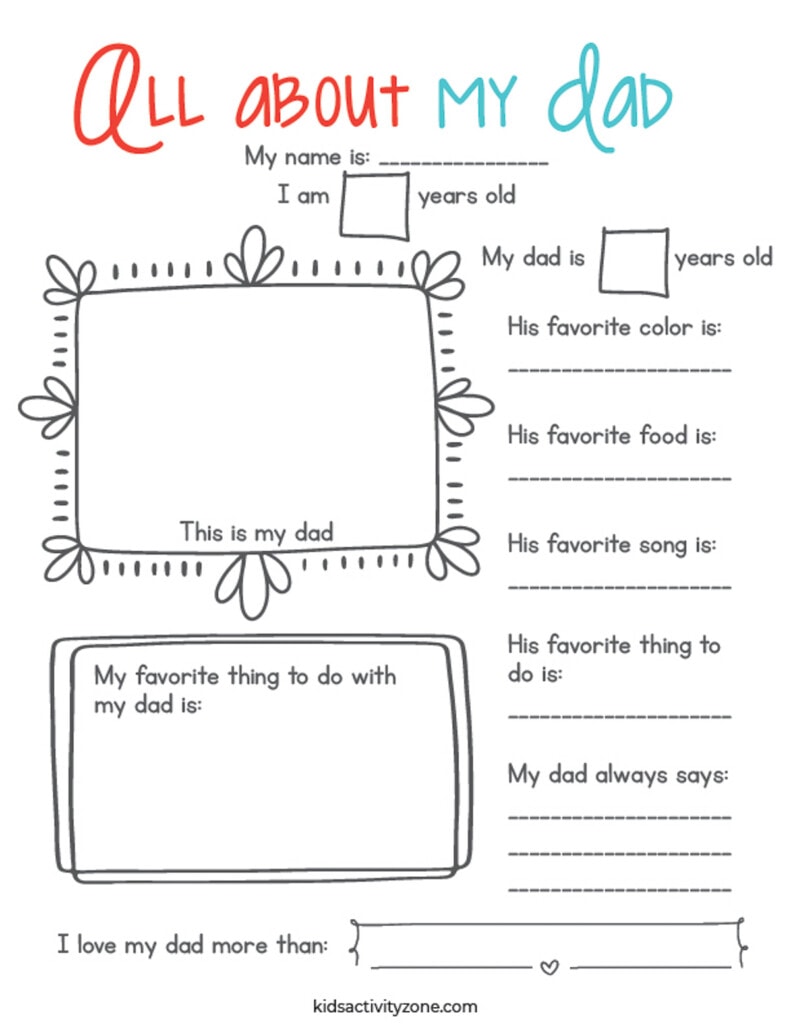 All About My Dad Printable
This "All About My Dad" is so fun to fill out and read. It has a space to draw Dad, write what their favorite things to do with Dad is, how old Dad is, his favorite color, song and thing to do and finally what Dad always says.
I think "My Dad always says" is a funny and loaded question!
Fill this out and gift it on Father's Day then look back on it for a treasured keepsake as the kids get older!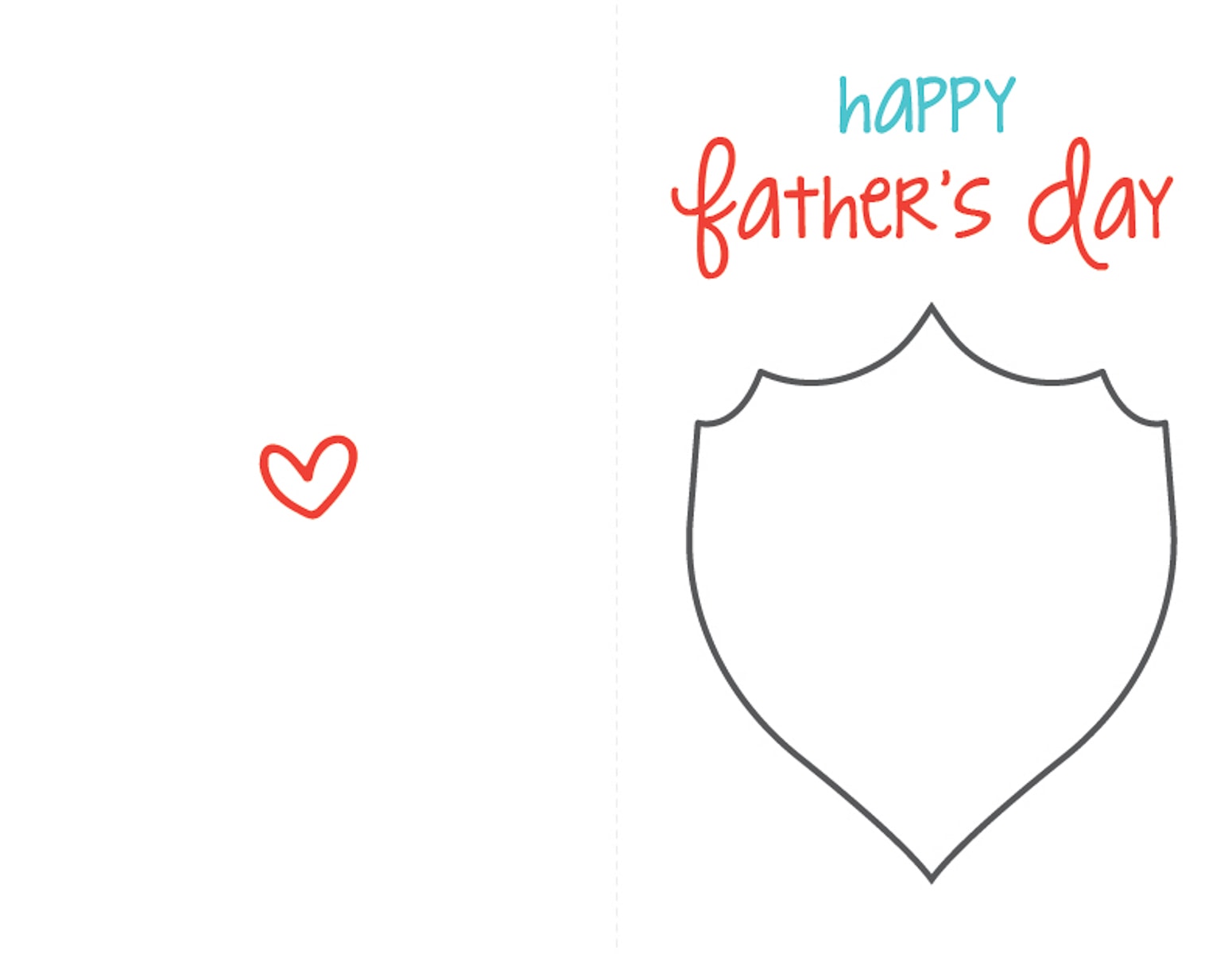 Father's Day Card Printable
Print off this free Father's Day Card and have the kids decorate the front with their favorite memory of Dad, a picture of them with Dad, the possibilities are endless.
Inside they can write a little note to Dad. It's the perfect way to practice handwriting and spelling this summer and they won't even know it.
If they are to young just have them relay the message to you so you can write in it for them. Have them sign their name if they are old enough to do that!
Father's Day Coupon Book
The last thing in this printable is a Father's Day Coupon Book that includes the following coupons on the page.
A Big Hug
Washing the Car
Breakfast in Bed
A Foot Massage
24 Hours of No Complaining
One Hour of Alone Time
Pulling the Weeds
Plus, there is a "Fill in the Blank" page included so you can think of your own coupons for Dad, write them down on it and surprise him with things that he loves to do!
More Father's Day Activities!
A boredom buster and Father's Day gift all in one! These fun, cute Father's Day Coloring Pages are perfect for kids to work on this summer. Not only do they keep them busy they turn into a gift for Dad on his special day that he will cherish.
If you take a picture and share them Instagram make sure to #kidsactivityzone or tag us @kidsactivityzoneblog so we can see them!