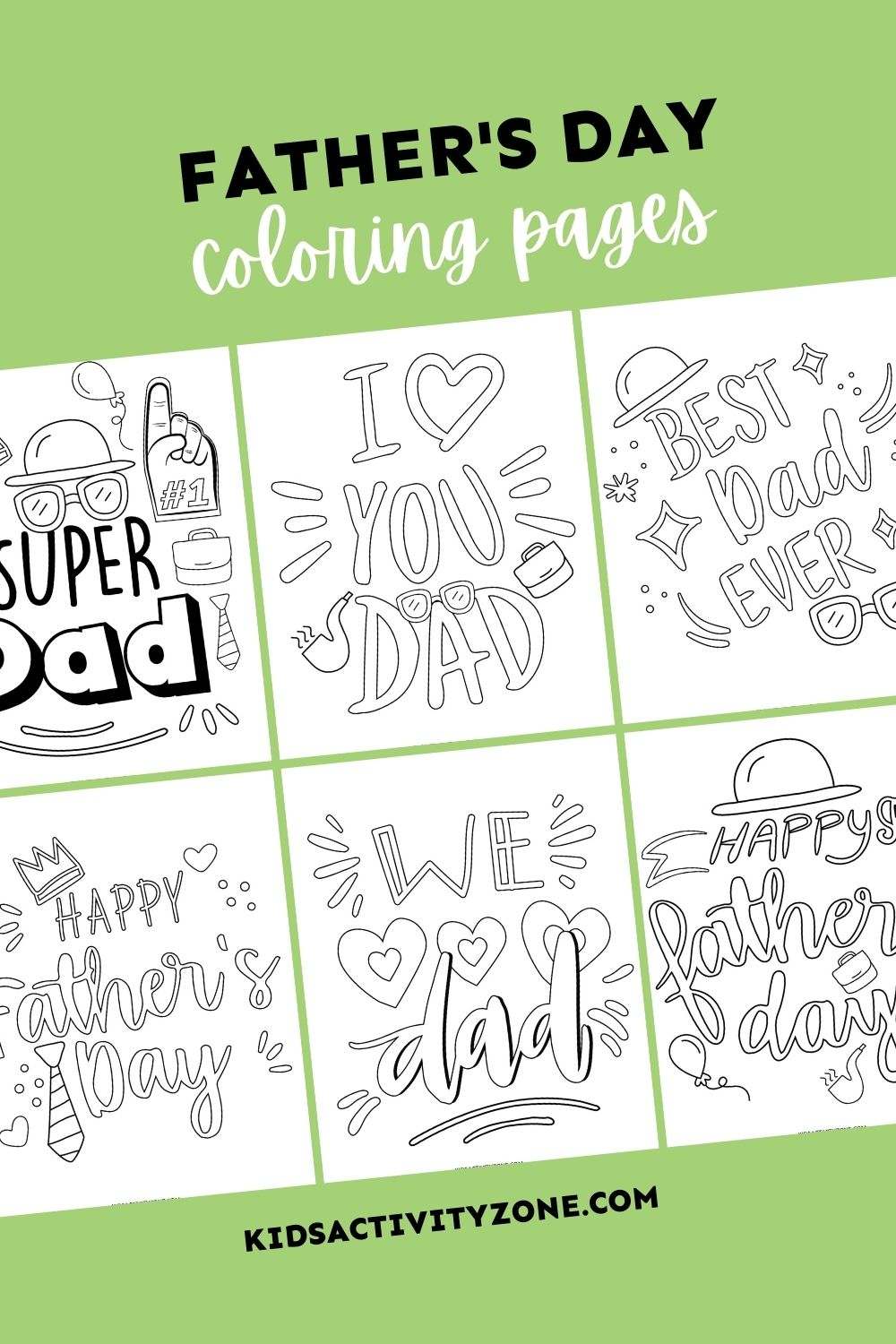 A boredom buster and Father's Day gift all in one! These fun, cute Father's Day Coloring Pages are perfect for kids to work on this summer. Not only do they keep them busy they turn into a gift for Dad on his special day that he will cherish.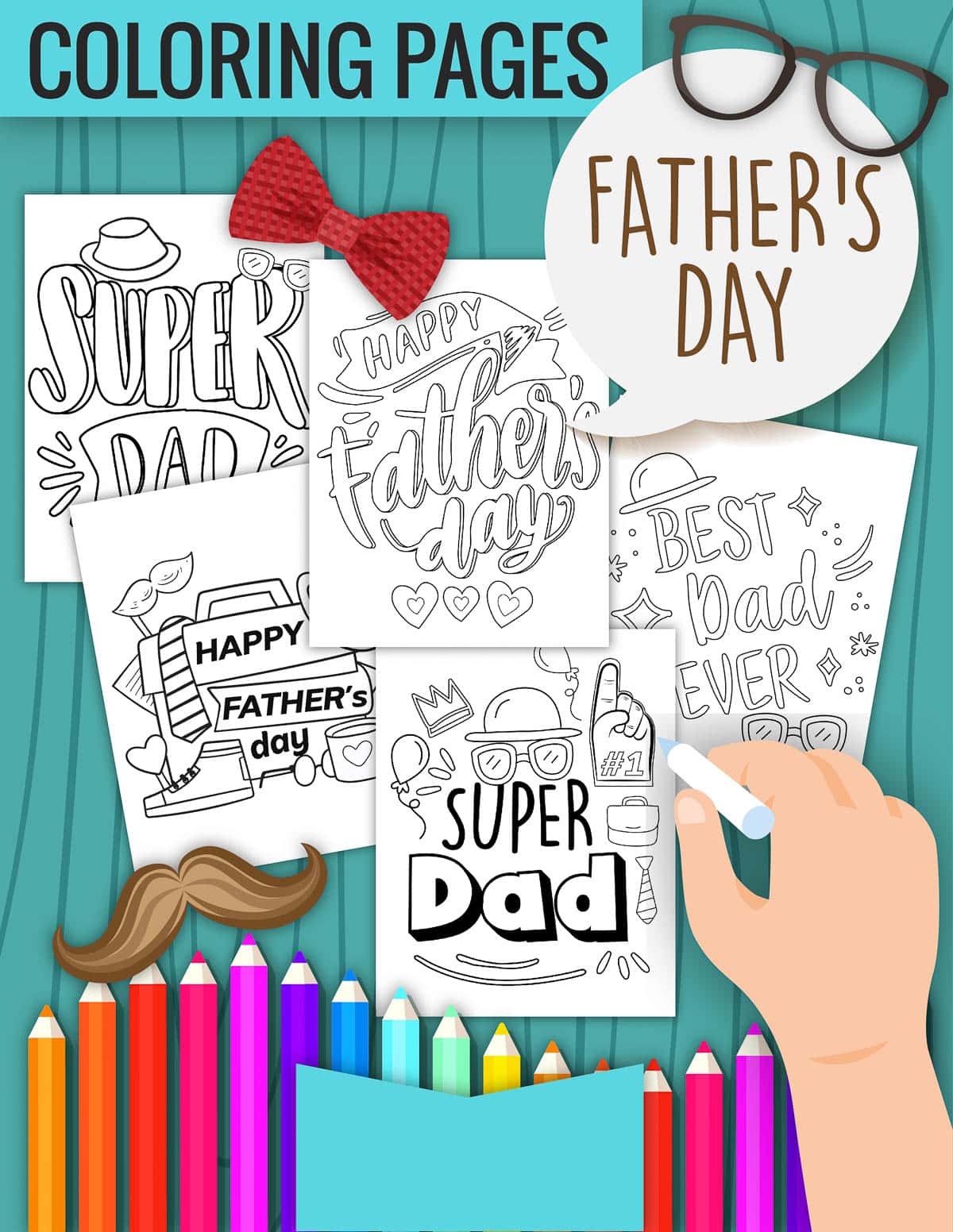 These free printable Father's Day Coloring pages are simple, cute and fun to color for kids of any age. This free download includes 9 different coloring sheets, so each kid can color one, two or three for Dad.
It's a great activity for summer since the kids are out of school and bored. Especially if you have a rainy day!
It doubles as an activity to keep kids entertained, plus an easy gift for Dad. Give them to him on Father's Day so he can hang them up on the fridge, in his office etc. It's a simple, cute gift that he will cherish.
Make it extra special by having the kids sign their name and write a Father's Day message on the back. It's an easy card and keepsake all in one!
Below are the images of the coloring pages you will get in your free download!
OUR FAVORITE COLORING SUPPLIES
Looking for More Coloring Pages?
Learn all the letters and have fun with these free printable alphabet coloring pages! Coloring Pages are great for learning as they are engaging and helps improve fine motor skills for children.
If you take a picture and share them on Instagram make sure to #kidsactivityzone or tag us @kidsactivityzoneblog so we can see them!