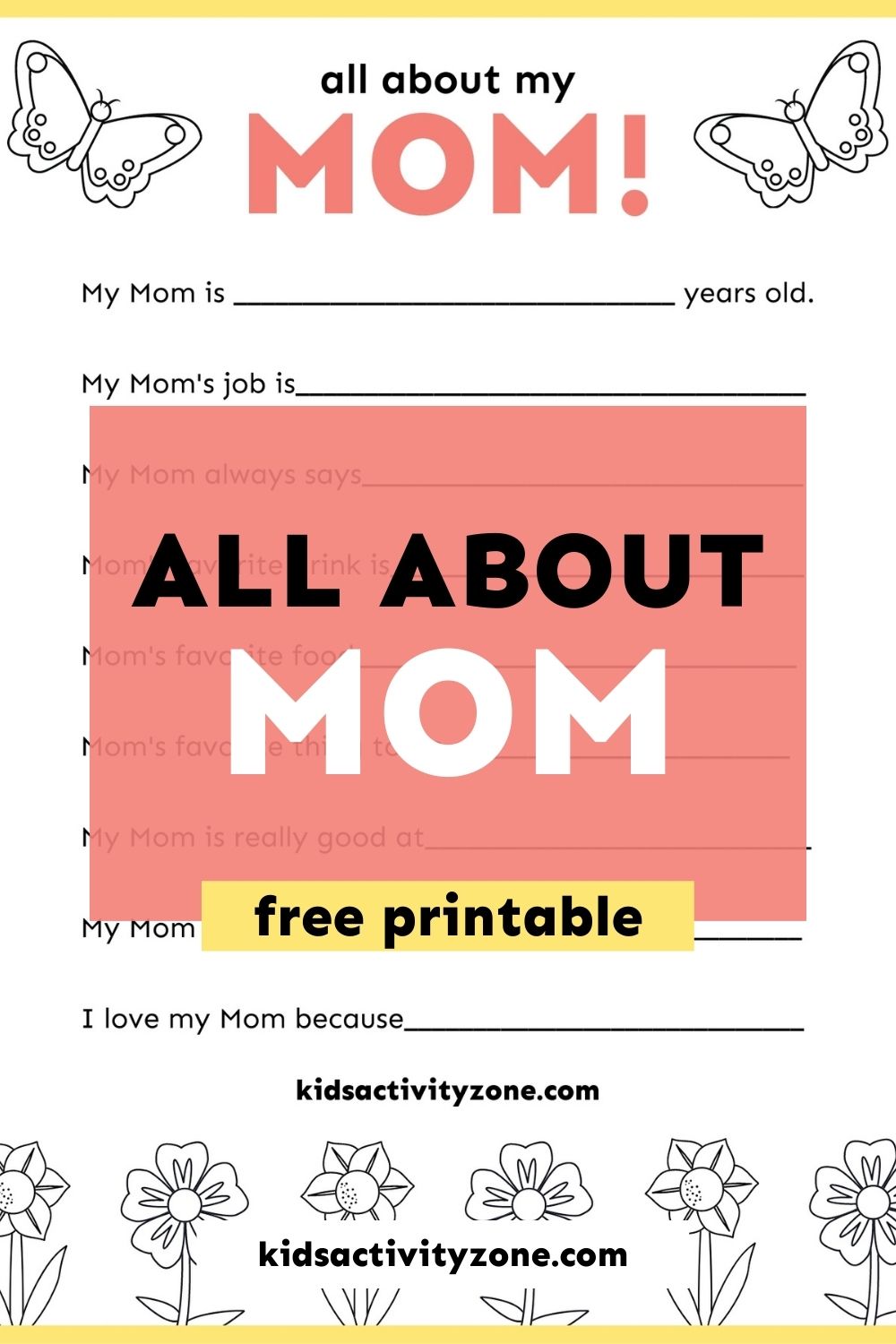 Grab this quick and easy All About Mom Printable that's free! It's the perfect thing to gift to Mom on Mother's Day from the kids. It's something she will treasure and keep forever. There's nothing more precious than looking back on the sweet answers kids give to the questions they are asked about Mom!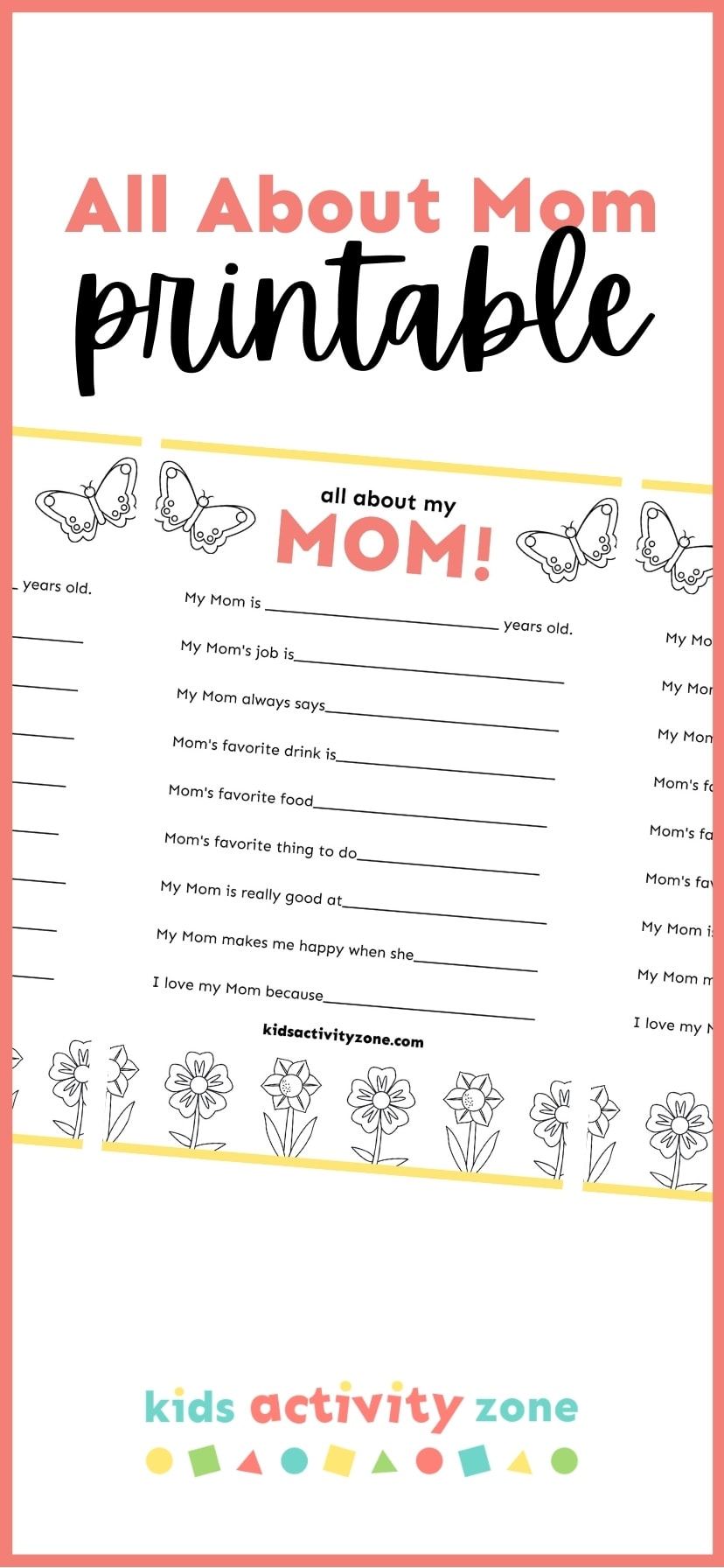 This quick and easy printable for Mother's Day is just what she wants! I know every year my kids fill these out at preschool, school or with Dad and it's something I look forward and cherish for years to come.
I have a stack inside my nightstand and whenever I see them and read through them I giggle and smile.
Some of the replies they give are so funny!
This All About Mom Printable is so easy to to do and only takes a few minutes. My husband puts them on the tray when they deliver me breakfast in bed! Aren't I a lucky woman?
Breakfast in bed for Mom is such a great idea. Somehow my eldest child got that idea in her head when she was quite young and the tradition has lived on. Lucky for me!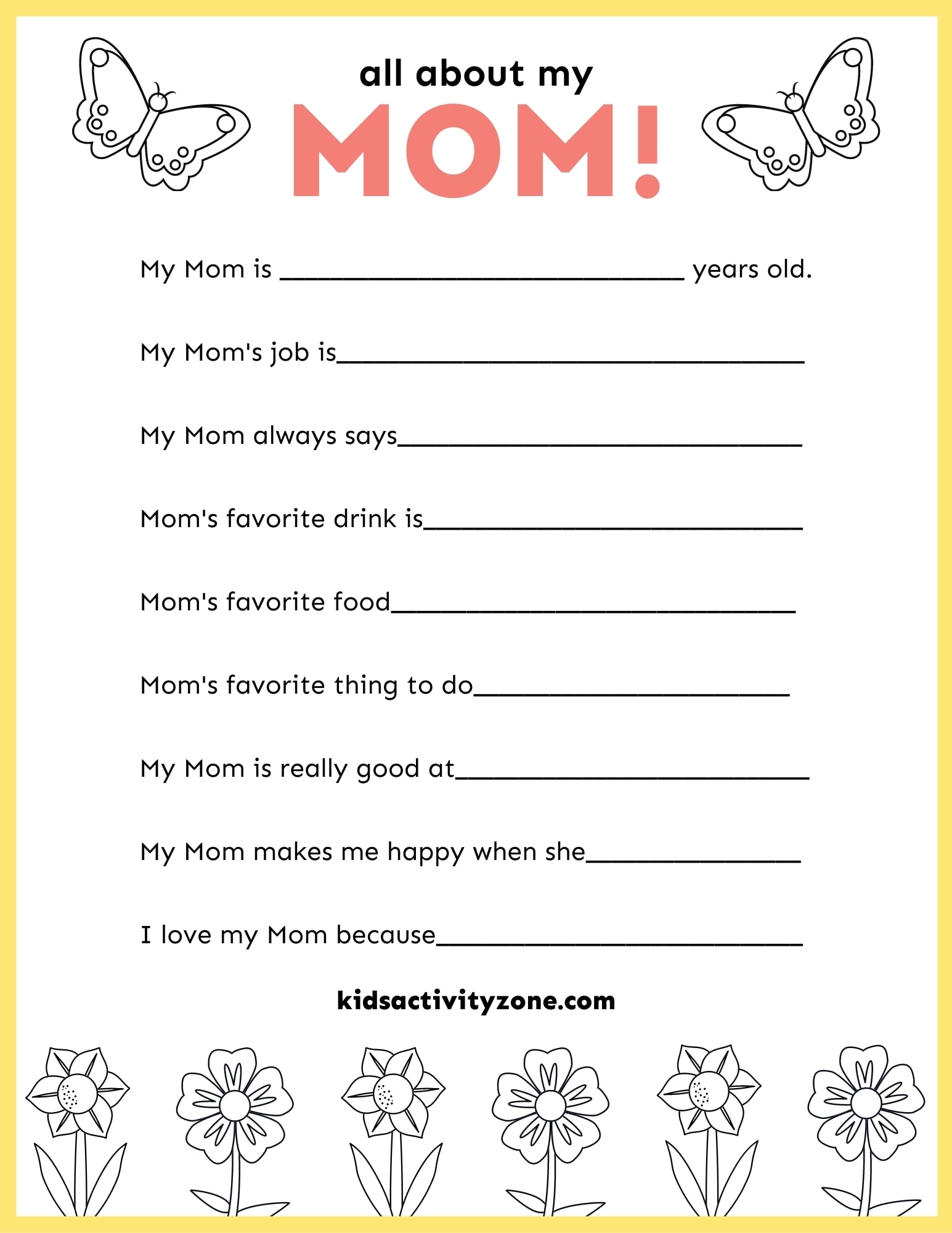 This cute and fun printable is something that is so easy to do that even Dad can pull it off!
It's also a great activity for in the classroom. Plant a small flower and have the kids fill this out and send it home with them to brighten Mom's day.
Or just print this and have them fill it out. Mom will appreciate it either way!
More Activities for Mom on Mother's Day!
Make a Handprint Butterfly where you child's hand print is traced on paper and turned into a cute butterfly.
This Handprint Heart Tree Craft is the perfect fun idea for toddlers and preschoolers. Simply trace their hand on brown construction paper and use a toilet paper roll dipped in paint to make hearts.
Have fun filling out this precious gift for Mom on Mother's Day!
If you take a picture and share them Instagram make sure to #kidsactivityzone or tag us @kidsactivityzoneblog so we can see them!