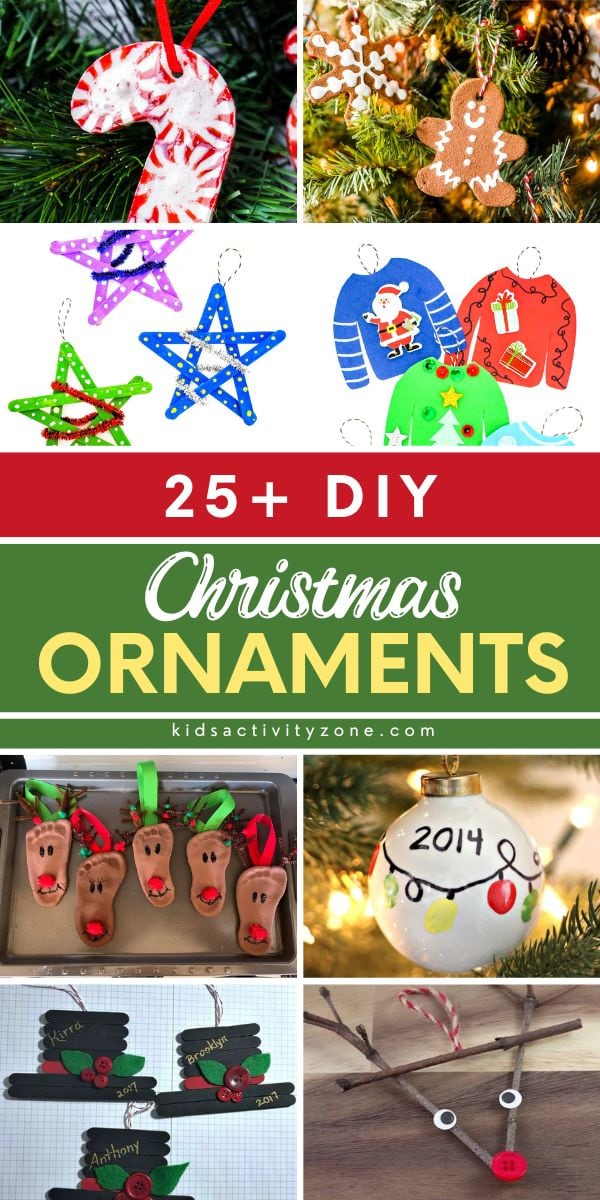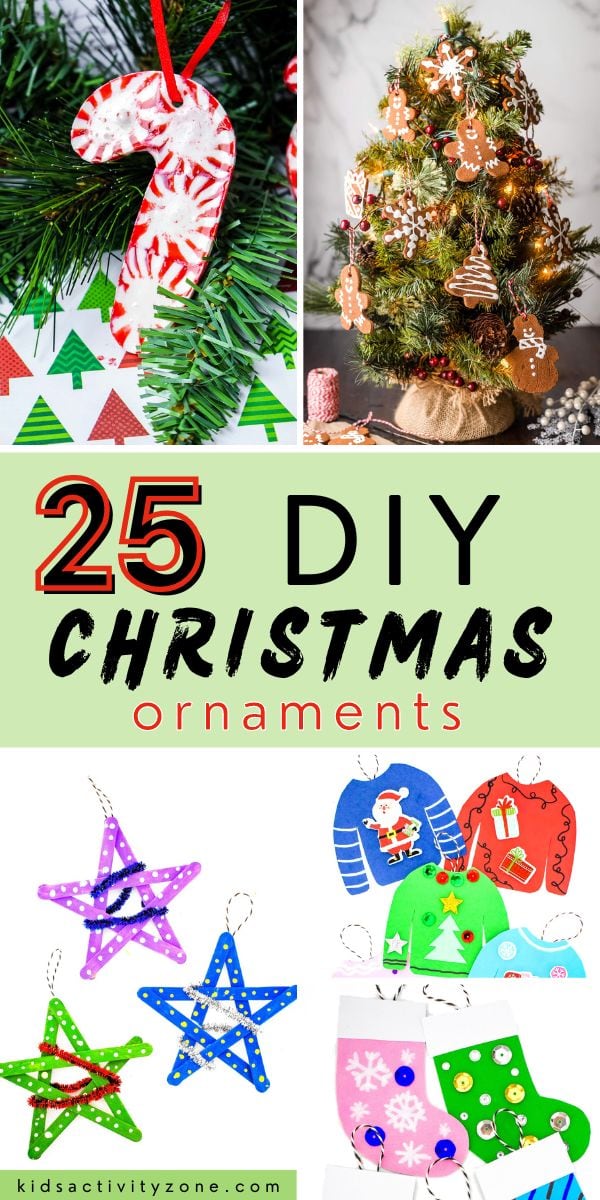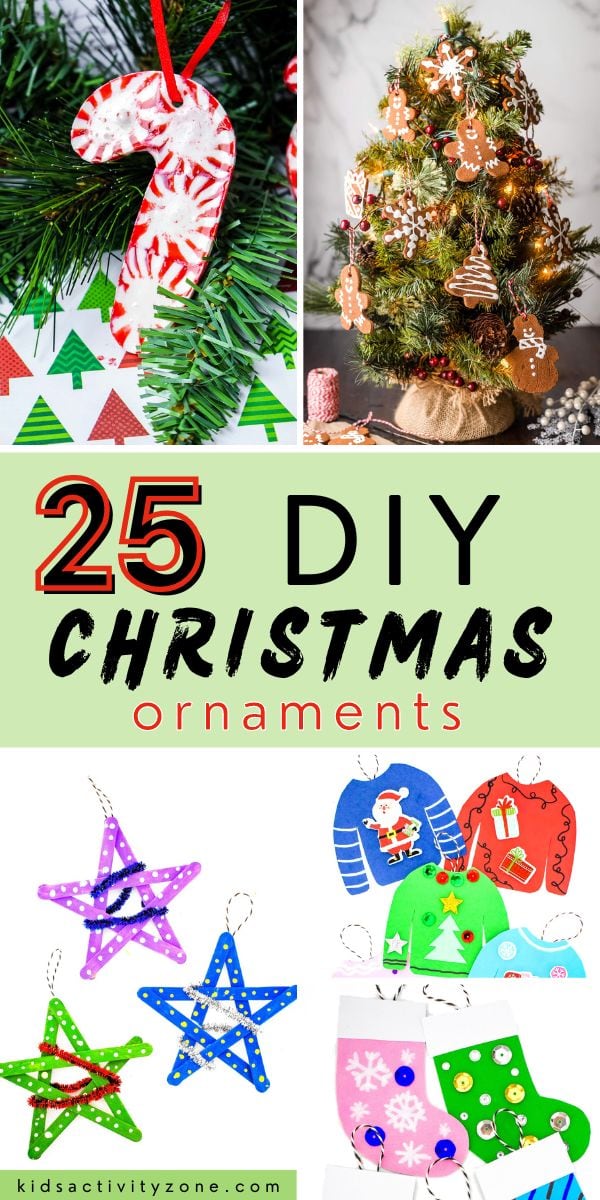 Making homemade Christmas Ornaments is such a fun activity for the whole family at Christmastime! Today we are sharing our favorite easy to make Christmas ornaments for kids. It's the perfect holiday kids craft to gather the family around the table, create and cherish for years to come.
They make the perfect heartwarming addition to the Christmas tree. We love pulling them out each Christmas and remembering when we made them!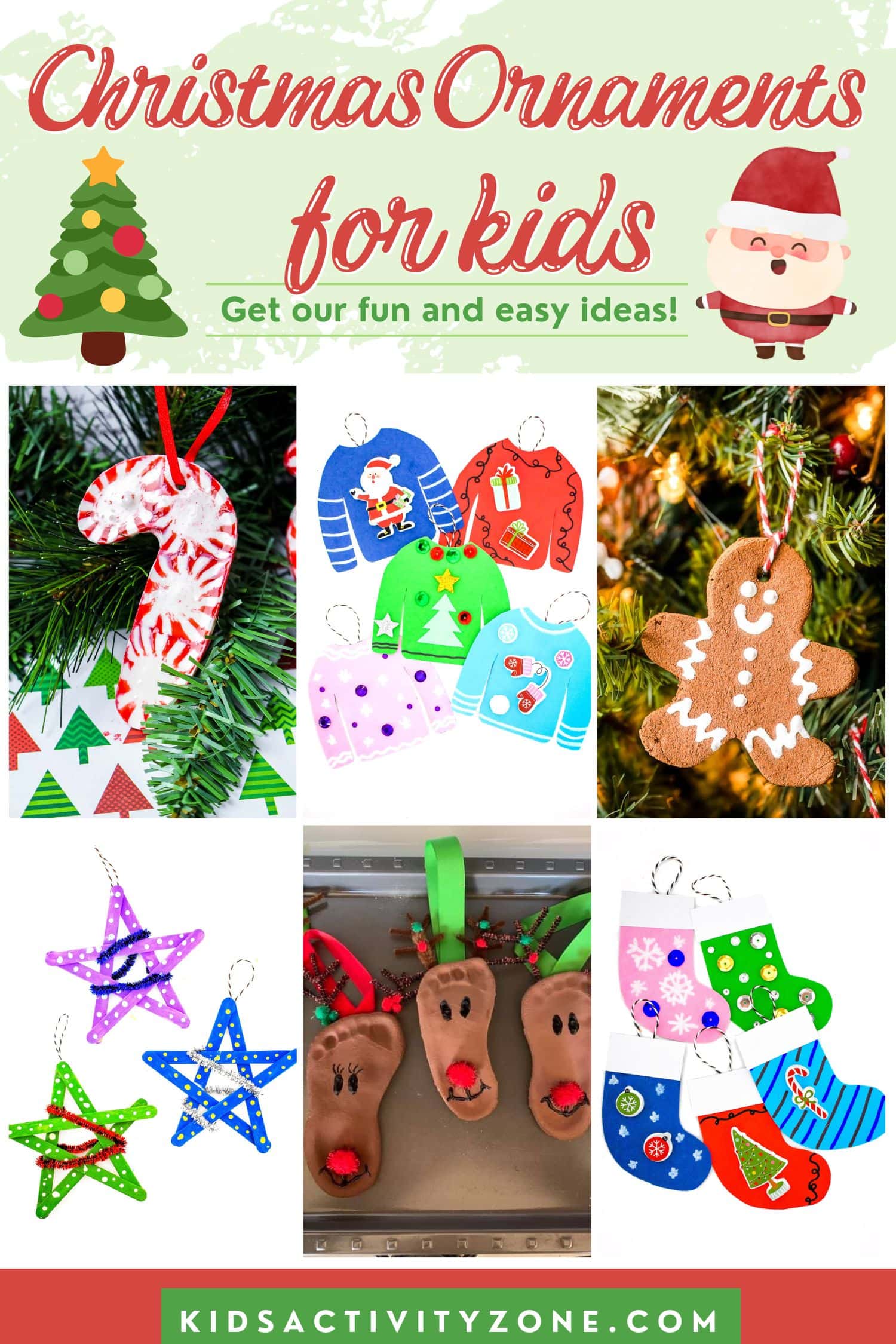 We have collected all the best homemade Christmas ornaments so you can pick a few to make each year!
Our favorites include out Cinnamon Ornaments that smell delightful and will make your entire house smell of cinnamon. The best part is you only need two ingredients to make them! Make a fresh batch each year or carefully store them and bring them out to decorate with every year.
Why You Should Make Homemade Christmas Ornaments!
It's a great activity to bring the family together each year and create memories. We do a new ornament each Christmas with our extended family!
When you bring them out to decorate with each year it's so much fun reminiscing about when you made them.
A great inexpensive gift to share with grandparents, aunts, uncles, friends and so many more people in your lives!
Make sure you check out our Christmas Activities and Treats to pair with making your favorite Ornaments this year!
We love munching on Buddy the Elf Snack Mix while we make the ornaments!
25+ Kids DIY Christmas Ornaments
Quick and easy Christmas Ornaments to make with the kids during the holiday season!!