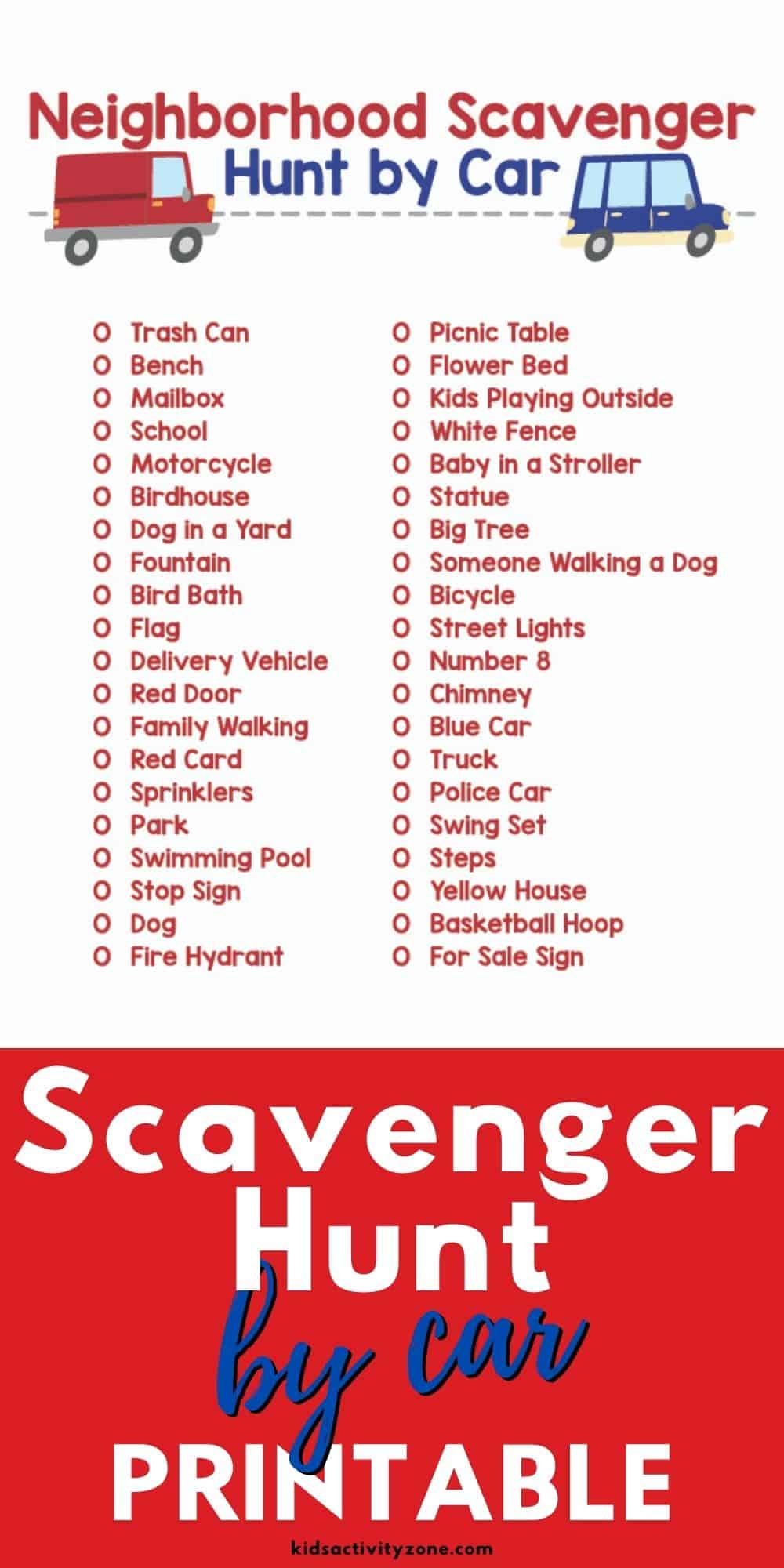 Stuck inside and going crazy? Hop in the car and do this fun Scavenger Hunt by Car as a family!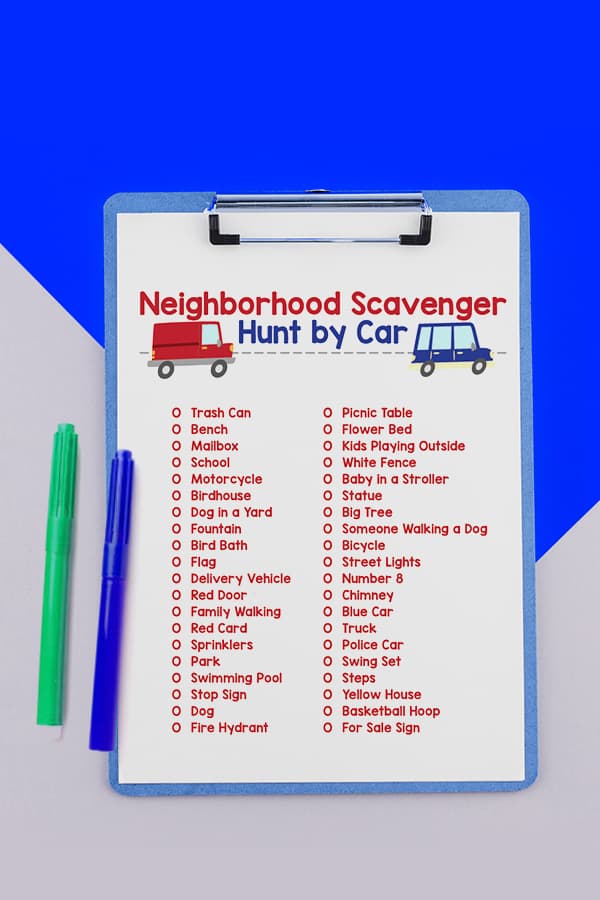 This Scavenger Hunt by Car is the perfect activity while on a roadtrip or a family fun activity during quarantine or social distancing.
Going on a road trip and have children to entertain? Grab this free printable for a Scavenger Hunt!
Maybe you are looking for a social distancing activity that is safe the entire family? Print out a few copies of this Scavenger Hunt printable and have a fun with the family.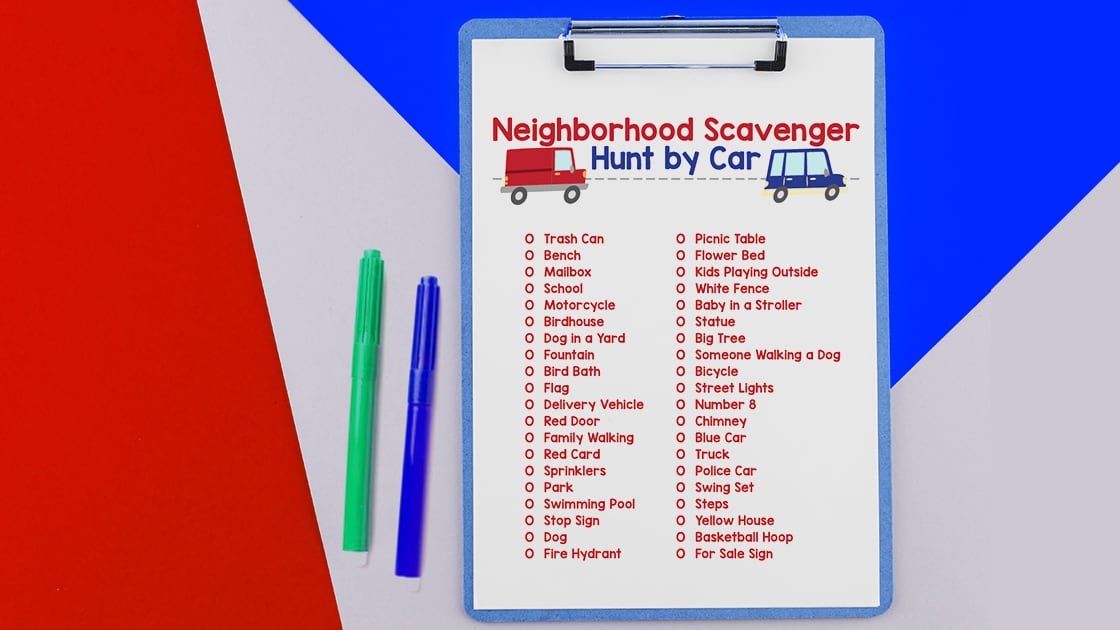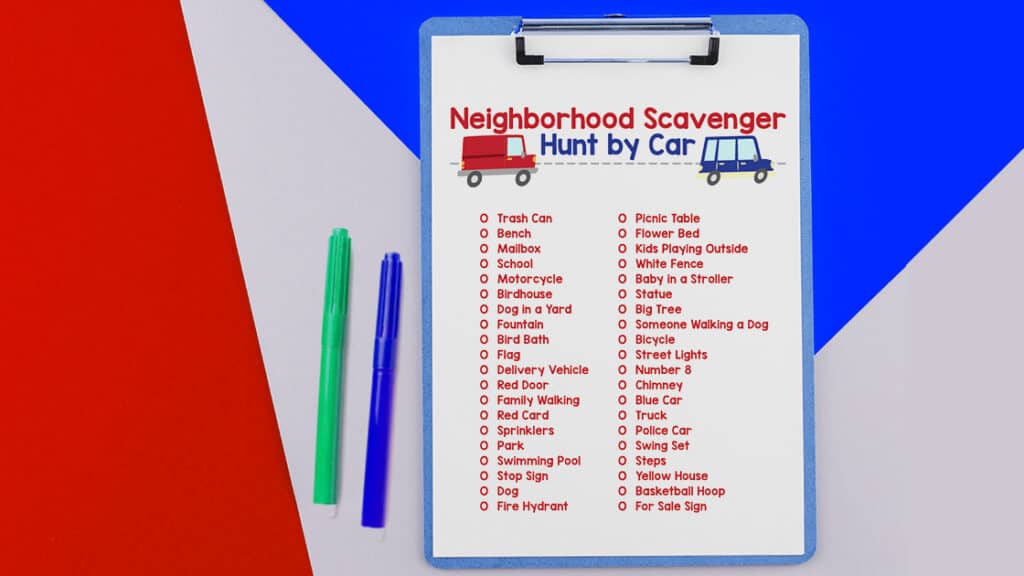 How to have a Successful Scavenger Hunt
Print out a few copies of the list especially if you have older children that can read.
Grab a few pencils or pens, maybe even a clipboard to place the list on.
While you are out doing your scavenger hunt grab a meal to-go or ice cream to enjoy!
On a budget? Pop some popcorn or make a snack bag for the kids!
Take this time to make family memories that the kids will cherish forever instead of sitting around at home!
This easy activity can be done by car around your town or even by foot around your neighborhood depending upon the weather!
It's a fun, inexpensive activity to do while you are stuck at home! Battle the stir crazy kids with this.
Grab these cute printable page for free by clicking on the image below!